What determines the value of cryptocurrencies?
What determines the value of cryptocurrencies?
Written by Davies on / Reading time: 4 minutes.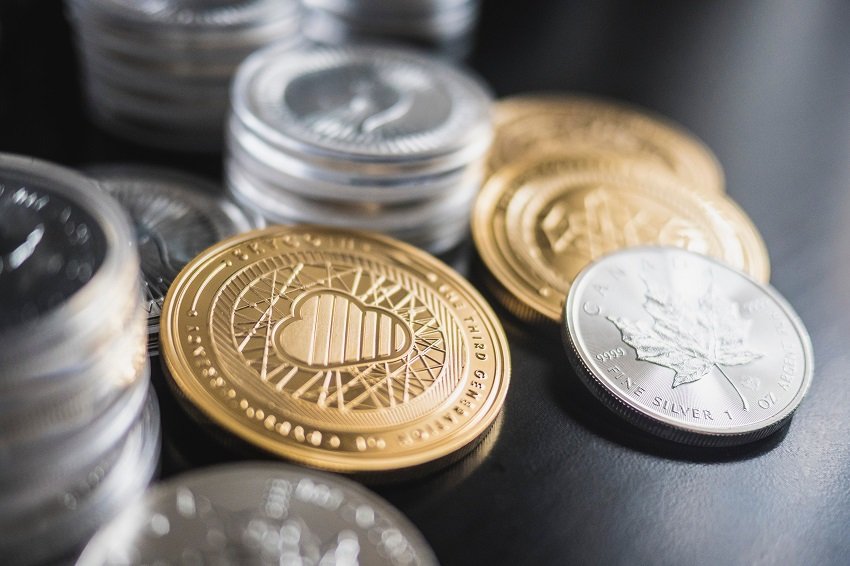 The traditional financial model that constitutes our society is characterized by the central government that dictates the price, declaring a single currency of legal course. Therefore, the use of this money is marked by what the institution says. Unlike cryptocurrencies, it is based on trust, but the value of virtual currencies originates from the supply and demand of tokens.
In this post, we will discover the requirements that determine the value of cryptocurrencies nowadays.
Factors that determine the value of virtual currencies
In the world of virtual currencies, we can find significant differences with the traditional financial model. One of them, its value, but what really determines it? Every cryptocurrency is a different world. The value of these currencies is not connected to the behavior of a particular economy and depends on the supply and demand of tokens.
No one controls them because they come directly from the blockchain technology. They don't even require confidence to support them, as it happens with central banks. In countries with a fiduciary system, where banks manage and control the cash supply for the economy to function, it is more likely to have a crisis, as in Venezuela.
However, with virtual currencies it is more difficult for this to happen, especially since they have a fixed supply. The decrease in its value through inflation is virtually non-existent. Its value is backed by easily comparable characteristics: the rate at which the crypto-market changes, the increase of individuals trading with cryptocurrencies, etc.
How are Bitcoin prices set?
If we had bought 100 euros of Bitcoins 10 years ago and sold it in 2013, we could have obtained 120,000,000 euros. Moving from one figure to another is surprising, especially given the amount we have invested, but why?
As we have once told you, Bitcoin is a distributed financial system that contributes to financial decentralization. This coin has not been issued by any government or entity, but it is powerful. Its supply and demand, sale and users always determine the price, although it is true that some factors are involved in this process:
They can reach price deals with those interested in buying the cryptocurrency.
When a sale offer is the same as yours, the transaction is made automatically, so that the trade on a certain platform makes the price set based on the exchange made.
The trust of users has also marked the evolution of its value over time.
We live in a dynamic world, and that has an impact on the rise and fall of the value and price we set to everything, even if sometimes we are not aware of it. It happens with cryptocurrencies, stocks and any product.
In this way, we can say that there is no single price for Bitcoin and other cryptocurrencies.
Bitcoin trading, what does it mean?
To understand what Bitcoin trading is all about, let's give a real example of November 9, 2019. To do this, we use the data published in the Spanish web Mercados y Bolsas.
Bitcoin Cash/BCC was traded around 18:05h for 282.14 dollars, which resulted in the decline of 4.19 euros compared to 294,474 of the previous day (day 9 drop). However, despite the fall in the last week, it still maintains the year's rise of 112.87%. It is therefore virtually impossible to consolidate a clear trend in recent days.
Many professionals and companies still wonder if cryptocurrencies are a bet or an investment. Bitcoin traiding is very volatile and has run into large fluctuations since its creation. When this cryptocurrency was released, it could be bought for a few cents, but its price has increased every year, so with a maximum peak of $1000 at the end of 2013. Afterwards, it suffered a significant drop to $230 in mid-2015. And so forth.
However, significant price movements that can suddenly happen in these currencies make them attractive, at the same time as unstable, for traders.
Today, Bitcoin is closer to its minimum rather than its maximum.
Investing in cryptocurrencies, a transparent action
Many of you may be wondering why virtual currencies are a transparent action. The response is that every transaction is reflected in a shared book and work according to a mechanism that ensures the receipt of the necessary data for the issuers. This is one of the great advantages of blockchain technology, thanks to which we can already verify the existence of information and avoid bad practices.
Blockchain provides a fundamental role in transparency thanks to its decentralized and distributed nature capable of recording all kinds of transactions (public records, bank transfers...). They ensure integrity, prevent data manipulation and increase security thanks to its cryptographic character. The miners validate the transactions and verify that the new information matches that of the previous transaction.
Although users are not identifiable, their pseudo-anonymous character allows to track operations.